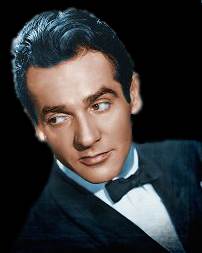 January 15, 1909 — October 16, 1973
Drummer, Band leader
The youngest of nine children, Eugene Bertram Krupa was born on January 15, 1909, in Chicago, Illinois. After the untimely death of his father when Krupa was young, his mother went to work as a milliner to support her family. At around the age of 11, Krupa got a job running errands and cleaning windows at Brown Music Company, a music store on Chicago's South Side. Krupa decided to purchase a musical instrument with the money he earned. He ultimately chose the drums, the "cheapest item" listed in the wholesale catalogue.
Krupa searched his South Side neighborhood for the companionship of young musicians. "There were a few little bands in school that I got to hear at socials and tea dances," the Krupa recalled. "I'd watch the drummers and pick up what I could. After a bit, I got to make music with some of these fellows and substitute at the dances and socials."
Soon Krupa's musical activities began to take precedence over his school work. Krupa would often fall asleep during classes. In 1924, in an effort to placate his mother' disappointment over his failing school studies, Krupa enrolled in St. Joseph's College, a seminary prep school in Rensselaer, Indiana. At St. Joseph's, Krupa studied under a classically trained professor of music, Father Ildefonse Rapp.
Although Krupa received first-rate instruction at St. Joseph's, he decided to leave the school in 1925 in order to pursue a career as a professional drummer, and after his mother failed to persuade him to become a priest.
He listened to relocated New Orleans masters such as Baby Dodds, Zutty Singleton and Tubby Hall. Krupa was so impressed by Baby Dodds that he began to immerse himself in the study of black jazz. Austin High Gang member Milton Mezzrow recalled in his autobiography, Really the Blues, how he and Krupa analyzed the rhythmic patterns of New Orleans drummers: "More than anything, it was the Negroes' time and rhythm that fascinated us. I would sit there with Gene for hours, just beating out rhythms of Zutty Singleton and Johnny Wells until my hands swole double."
In December of the same year, Red Mckenzie assisted the Austin High Gang in landing a recording session with the Okeh label. Billed as Mckenzie's and Condon's Chicagoans. Expecting to use his entire drum set, Krupa became outraged when producer Tommy Rockwell demanded that he play the standard set-up: a snare and cymbals (engineers feared the resonance would cause the needle to lift off the wax). Although Krupa argued that the recording equipment could handle the vibration of the additional drums, Rockwell finally agreed, at Mckenzie's urging, to allow Krupa to use his entire kit. "So they let Gene play the drums, and he beat the heck out of them all the way through the set," described Jimmy McPartland in Talking Jazz, "It gave us a good solid beat." Assessing the impact of the session, Condon wrote, "Krupa's drums went through us like triple bourbon." This date is reputed to be the first on which a drummer used a bass drum and tom-toms in a jazz music recording. Additionally, it defined the Chicago jazz sound.
In 1934 record producer John Hammond traveled to Chicago to recruit Krupa for Benny Goodman's big band. Although Krupa had reservations about joining, Hammond convinced him that he would be a featured performer of the Goodman band, a swing group featuring the arrangements of Fletcher Henderson. Through Hammond, Goodman hoped to draw Krupa to New York City, for as he stated in Kingdom of Swing, "Gene had some not too favorable recollections of our previous jobs together, but he had the same feeling about real jazz that I did, and the chance to play music the way we felt it was as important in his life as it was mine."
Joining Goodman in New York in December of 1934, Krupa performed on the NBC Saturday broadcast Let's Dance, a national radio spot that bolstered the popularity of Goodman's orchestra and brought great attention to Krupa's drumming talent. In 1935 the band's engagement at Los Angeles' Palomar Ballroom extended from four to seven weeks, drawing more than 200,000 listeners who responded wildly to the solos of Goodman, Krupa, and trumpeter Bunny Berigan.
By the late 1930s Krupa emerged as a national phenomenon. His work on Goodman's 1936 hit "Sing, Sing, Sing" produced the classic drum anthem of the Swing Era, and his appearance on stage and film catapulted him to superstar status. In 1938 he performed on Goodman's classic live recording Carnegie Hall Jazz Concert, which emanates with the intensity of Krupa's near-frantic drum work. Despite the popularity of the Goodman-Krupa combination, however, artistic and personal disputes prompted Krupa to leave the group in 1938. "They had different ideas about how to play music," explained band member Lionel Hampton in his book Hamp. "Benny didn't like all the crazy antics and sensationalism that he felt were overshadowing the real music. Gene thought the craziness was just basic showmanship. Although I tended to agree with Gene, I stayed out of it."
The 60s saw his health deteriorate, first with heart trouble and later with leukaemia. By the early 70s, he was limited to working around New York and most public performances, usually now with Goodman, Wilson and Hampton, had to be preceded by a blood transfusion. On October 16, 1973, Krupa died at his home in Yonkers, New York. Though he had been under treatment for leukemia for several years, the official cause of death was heart failure. Attending a requiem mass held at St. Dennis Roman Catholic in Yonkers, Goodman, Freeman, and McPartland gathered to pay their last respects to a man known by millions of listeners as "The Chicago Flash"--the most charismatic and innovative drum legend of the Swing Era.
Stylistically, Krupa was usually a heavier-handed version of Chic Webb (the band leader and drummer of the Savoy Ballroom's house band, and the man he always acknowledged as his greatest influence and for whom he had genuine admiration and respect). There can be little doubt that Krupa was a major contributor to the powerful attack of the pre-1939 Goodman band. Apart from the 1943 stint with Goodman, when he came close to the standards set by Webb, his big band playing never had the subtlety and swing of his mentor or other contemporaries such as Jo Jones. His spectacular visual style, adored by the fans, tended to alienate critics, though another great contemporary, "Big" Sid Catlett, was even more flamboyant. Krupa's best playing came in his performances with the Goodman trio and quartet. On these recordings, usually playing only with brushes, he performs with subtlety, skill and great verve. Krupa made the jazz drummer into a highly visible and extremely well-paid member of the band. His countless imitators usually supplied the flash and spectacle without the content, but due to his example and encouragement many fine swing style drummers continued to play in the decades following his death. Even in the 90s echoes of his work can still be heard.